Are you deep into your day and need a quick answer or 2nd opinion? Twitter your question and include #webintel in your 140 characters. I will find you.
email works, too

Make your point with (22) understand-at-a-glance social media charts.
10 Web Mistakes The Other Guys Make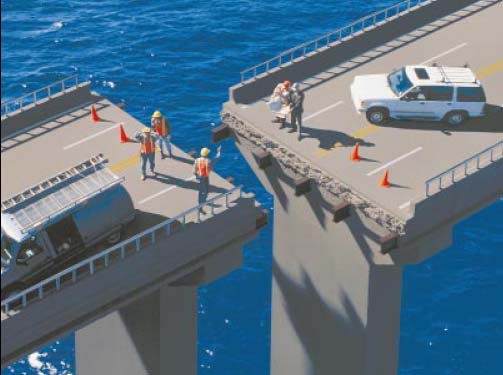 PunchList Series, 3 of 3 : for any local seasonal or occasion-based business: florist, gift shop, church, signs, landscaper, home repair/cleaning, car maintenance, coaches/consultants, etc.]
Web site visitors who have a pleasant experience are more likely to trust the host and become regular visitors. Here are 10 common Web mistakes the other guys make that are barriers to building a base of loyal clients/customers/users.
1. splash landing page > splash intro/landing pages are, like, SO 1998 because they're usually totally meaningless to visitors and only put more clicks in their path.
2. heavy Flash usage > Flash slows down browser loading so it must be used wisely and sparingly so it doesn't send more people away than it keeps. If your site is not Flash-based, reserve it for crucial interactivity, video, demos, and training purposes.
3. image problems > there are 2 reason images can be poor: first, poor images or no images. Ensure you HAVE good images, that they don't overwhelm the page, and that they are placed close to related text. Second, if you post pictures of minors, like a member-activities photo gallery, please ensure you comply with COPPA Federal regulations.
4. poor font usage > this mistake includes multiple fonts and the use of non-standard fonts as well as font size. Ensure your content is readable. Setting a style guide* of "which fonts when" (including font size and colors) is an excellent way to avoid this huge "amateur" tip off. More
5. too text heavy > this mistake is bad, and if your text is also keyword sparse (see Punchlist Series 1), then your content isn't helping visitors, attracting search engines, or doing anyone a bit of good except you. A text-heavy Web site is always due to poor design.
6. unrelated advertisements > it mistake is bad enough when ads are unrelated to your services or industry, but is worse when compounded by poor placement (a scattering of large banner ads). These are huge barriers to your users. You must value your site real estate (space) and visitor loyalty more.
7. embedded text over image > there 2 reasons this practice is bad: seach engines cannot read/rank the text, and text on the image detracts more than it adds. do | don't do
8. too long articles > your information needs to be succinct and follow an 'information hierarchy' of the most important to least important. Then, break your main points down into bite-sized paragraphs/images in logical sequence.
9. poor links > there are 2 reasons links can be poor: first, if link colors match body text, users cannot discern them. Not good. And, second, if links are not a natural part of the sentence and do not include keywords (see Punchlist Series 1).
10. unwanted pop-ups > pop-ups are largely unpopular as most interfere with the user experience. Use wisely, sparingly, and strategically > plan their use for times when visitors will be most receptive.
*Be sure to record this new log-in (user/password) in Our Web Site Owner's Manual.
More Punchlist Series: 1 of 3 | 2 of 3
< More Posts >
We are salad people of the future and cheetos people in the moment.